February is Teen Dating Violence Awareness Month
Statistics show that 1 in 3 teens are affected by violence in their relationship. Women are affected 1 in 4 and men 1 in 7.
1 in 5 women & 1 in 7 men will experience partner violence between the young ages of 11-17 years old. The grade for an average 11-year-old is 5th grade or beginning of 6th grade.
89% of teens 13-18 say they are dating. 1 out of 3 young people between the ages of 14-24 will be in an unhealthy relationship. What looks like 'puppy love' is much more intense to your teen. 
Don't let your discomfort stop you from asking the questions. It is critical that we talk to our children about healthy relationships. 
How Do You Know Your Teen Wants to Talk to You? 
He/she hangs around you but might not say anything. 
He/she says they don't feel well but nothing seems to be physically wrong. 
She/he says they want to talk but that it's 'no big deal'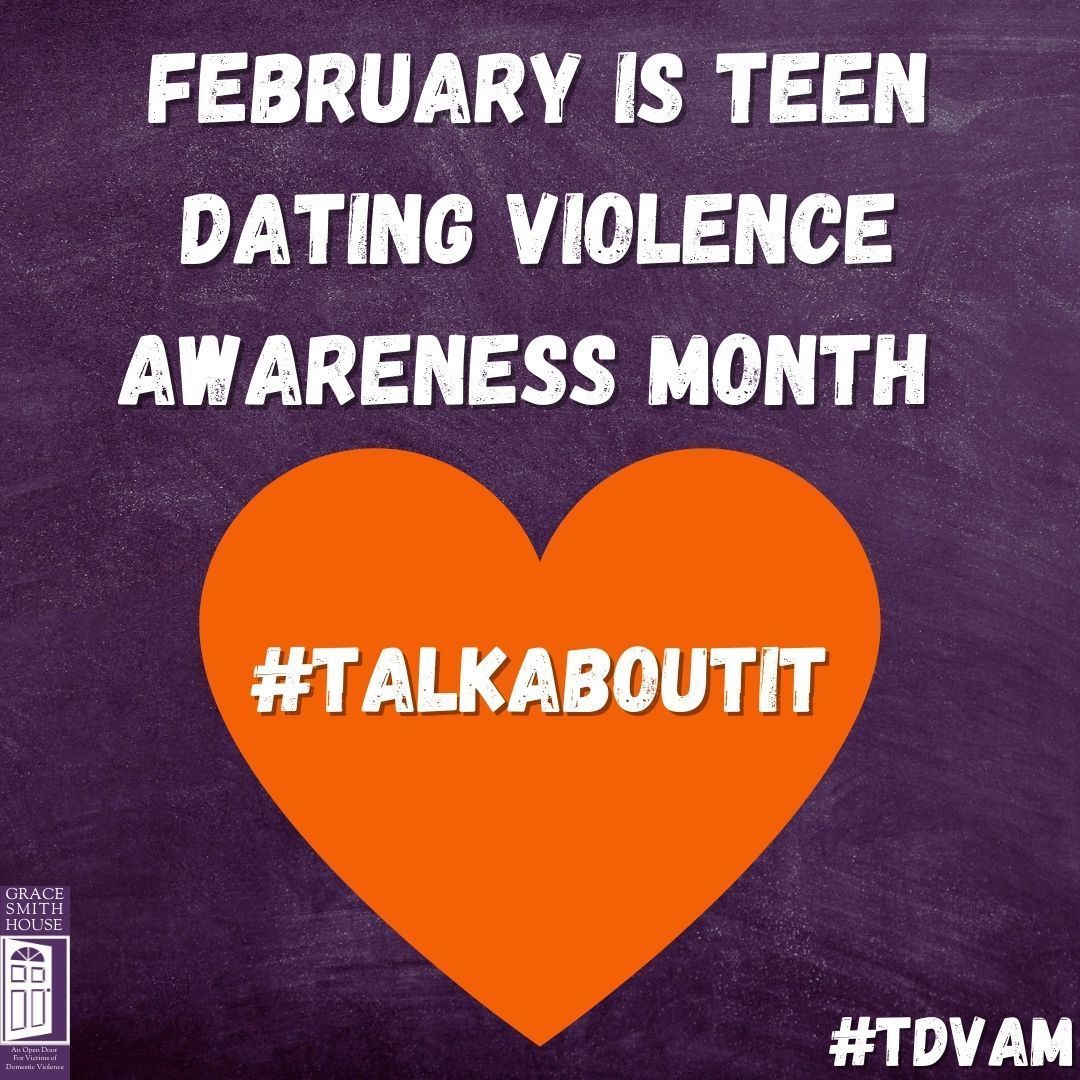 Teen Dating Violence